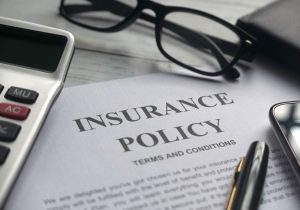 One of the most frequently asked questions our doctors receive is, "will insurance cover my abortion?" Unfortunately, it's not so cut and dry and the answer is a bit more complicated than most people want it to be. Whether you have insurance or not, this guide will help you navigate the financial aspects of abortion in Hoboken, NJ.
How Much Does an Abortion in Hoboken Cost?
Abortion costs can vary depending on the state and clinic you choose and whether you have insurance coverage or not. The average cost for a medical/non-surgical abortion commonly referred to as the abortion pill is around $500 but can be as high as $1,000 or more.  
Surgical abortions are done after 10 weeks and through the second trimester either through a D&C (dilation and curettage) or D&E (dilation and evacuation). The average cost of these procedures is around $1,200, though it could be higher or lower depending on a number of factors including where you're getting the procedure done, who is performing the procedure and how far along you are.
How Do I Find Out Exactly How Much
MY

Abortion Will Cost?

Before you make an appointment for your abortion, you'll have an exam which includes an ultrasound to determine how far along the pregnancy is. If it's 10 weeks or less, you might qualify for a medical abortion. Over 10 weeks will require a surgical procedure. 

After your exam, your Hoboken abortion specialist will explain the right procedure for you. You'll have an opportunity to speak to a peer counselor and ask questions. It's during this time you should be informed of pricing so you know what to expect. 
Is Abortion Covered Under My Insurance in New Jersey?
The easy answer is yes if you have Medicaid in New Jersey. In fact, NJ Medicaid covers all costs associated with abortion and will not compromise your privacy. The catch? You have to apply and be approved for Medicaid coverage. 
Having a private insurance plan in NJ is a bit more complex. The bottom line is many private insurance plans do not cover the cost of an abortion. If they do, there is usually a very high deductible, and you may be left with out-of-pocket expenses. 
The best and most reliable way to determine whether abortion is covered under your insurance plan is to ask your insurance company. Be specific and determine exactly what costs are covered including any tests or medications you may need and follow-up visits. 
Is There Financial Assistance Available to Help Pay for an Abortion in Hoboken?
There is an organization called The National Network of Abortion Funds that provides financial assistance to those who qualify. You need to carefully follow the steps outlined on their website to apply. 
While they do help as much as possible, it's important to keep in mind this funding source does not cover all of the costs. The money also will not be sent to you directly but is instead sent to the clinic you've chosen. 
It might be possible to receive funding from more than one source. Take the time to search for other resources to help pay for an abortion online. You might find not only national funding but local help too. 
Searching for a Safe Abortion Clinic in NY/NJ? Choose Metropolitan Medical Associates!
Metropolitan Medical Associates has a team of highly qualified board-certified gynecologists on staff with over 100 years of combined experience. We offer both medical and surgical abortions in a safe environment. 
Our facility is fully equipped with the latest diagnostic and surgical equipment. We also provide ultrasound testing onsite. In addition to abortion services, we also offer other surgical and medical services for women including birth control, STD screening, and help to stop smoking. 
If you have questions about abortion in Hoboken, any of our other services, or you would like further information, please contact us today at 800-932-0378 or schedule your appointment online now if you prefer.