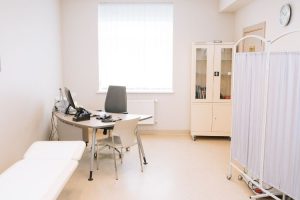 Consider this your expert guide to finding the best abortion clinic in North Bergen.
When choosing a reputable clinic at which to terminate your pregnancy, there are many considerations to keep in mind.
It may feel like a daunting task, but it doesn't have to be overwhelming. 
6 Tips to Help You Choose the Best North Bergen Abortion Clinic
Here are 6 great tips that can help you find the best North Bergen abortion clinic.
1) Know What to Avoid: Abortion Clinic Red Flags
Not all clinics are the same. There are legitimate abortion clinics, and there are crisis pregnancy centers that misrepresent themselves as such. The difference will be clear to you when you know what to look for.
A crisis pregnancy center, who may also call itself a pregnancy resource center, pregnancy care center, or women's resource center, isn't pro-choice, and they are often affiliated with religious organizations. You might also see in their description "abortion alternatives."
They'll likely offer free pregnancy tests, ultrasounds, abortion counseling, or pre-screening, but in no way will help you actually get an abortion. They are rarely staffed by licensed medical providers.
If you pick up on carefully worded phrases used as scare tactics, are told abortion leads to cancer or infertility, are offered abortion reversal medications, or aren't offered birth control, it's a good idea to move on to a legitimate abortion clinic.
Other red flags to watch out for include pressure to keep your baby or place it up for adoption, a heavy-handed discussion about religion, and judgmental attitudes.
The staff at the best abortion clinic in North Bergen will never make you feel judged for your choices!
2) Research the Clinic and Staff
This is especially true of the doctors and nurses. You should take the time to verify their credentials – education, board certification, experience. It's also a good idea to find out the turnover rate for staff. If it's high, you might want to consider another clinic, as that could indicate problems.
3) Be Informed
Knowledge is power. Don't go into an abortion clinic without having some idea of your options and their types of abortion services, as well as for your confidentiality, privacy, and safety. Many clinics have this information on their site. If not, ask questions.
Questions to consider:
Am I eligible for a medical abortion (abortion pills) or will I need a surgical abortion? What are the risks? Side effects?

How much does an abortion cost?

Do you accept insurance? (If you have insurance, you'll need to check with your insurance provider directly to find out if an abortion is covered.)

If I need financial assistance to help me pay for an abortion, where should I go?

How will my privacy be protected?

What are your emergency protocols if something were to go wrong? What are your hospital affiliations?

Will I need a follow-up visit?

If needed, is there someone I can speak to about birth control?
4) Take Time to Visit the Abortion Clinic in North Bergen
Don't be afraid to visit the clinic and take a look around. Is it clean? Is the clinic licensed by the state? Is there an exit that doesn't require you to leave through the waiting room? Did the staff make you feel comfortable, and were your questions answered? Did you feel safe?
5) Go With Your Instincts
As mentioned, at no time should you feel judged about your decision. You should be met with understanding and compassion. If anything at all feels off, then it's probably not the right clinic for you.
6) To Help Eliminate Stress, Prepare for Your Appointment
One step many patients find helpful is filling out patient forms at home. It's much easier to do ahead of time than to feel rushed in the waiting room. If the clinic doesn't have them on their website, ask if the forms can be mailed to you or if you can pick them up ahead of time.
Be sure to take with you your ID, completed forms, insurance information (if applicable), and payment. You might need to also arrange for a ride home.
What Should I Expect During My Appointment?
Each abortion clinic in North Bergen has their own way of doing things, but in general you can expect to have your pregnancy confirmed with a urine test. You'll also have an ultrasound to determine gestational age, or how far along you are.
You'll meet with a peer counselor who will explain the procedure that's best for you and what you can expect. If you have questions about birth control, now is the time to ask.
If you're having a medical abortion, you'll be given two medications, mifepristone and misoprostol. One will be taken at the clinic, the other at home most likely.
If you are having a surgical abortion (dilation and curettage or dilation and evacuation) at a later date, you'll be prepped for surgery, given IV anesthesia, and monitored closely throughout your procedure during that appointment. Afterward, you'll spend some time in a recovery room while staff continue to monitor you.
What About Abortion Aftercare?
Your provider will give you full instructions on how to care for yourself afterward, including when to schedule your follow-up appointment and what to do in case of emergency.
If possible, plan time off work to rest and take care of yourself. Have whatever you might need ready – a heating pad, pain reliever (your doctor may give you a prescription), and plenty of fluids to stay hydrated. 
Your Search for the Best Abortion Clinic in North Bergen Ends Here
Our staff of board-certified gynecologists has over 100 years of combined experience and is here to partner with you in your care. If you have questions or are ready to book a consultation, contact us at 800-932-0378. You are also welcome to schedule your appointment online.