Choosing an abortion clinic is an important decision. There are quite a few factors to consider. The key is to get organized in your search and know what to look for, but don't stop there. You also need to know what to avoid. Make the search easy by letting this be your expert guide to finding the best abortion clinic in Hudson County, NY. 
Be Aware of Abortion Clinic Red Flags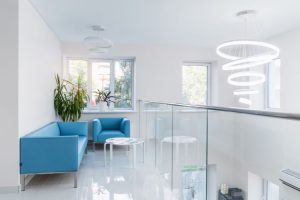 You've probably heard of places called pregnancy crisis centers. If you stumble across one in your search, keep in mind these are typically not pro-choice. They are also not legitimate medical facilities. 
Often, pregnancy crisis centers are affiliated with and / or run by religious organizations. Their priority is not your health, safety, or best interests but rather preventing you from terminating a pregnancy. They may offer you free pregnancy tests or ultrasounds but won't help you with an abortion. 
Be aware of these red flags too:
Abortion "reversal" pill

Forced conversations about religion

Negative views on abortion, birth control, and premarital sex

Phrases or judgmental words used as scare tactics
This is a time to pay attention to and trust your instincts. If anything at all feels off, keep looking for the right abortion clinic for you. 
To Find the Best Abortion Clinic in Hudson County, It's Important to Do Your Research
It's a good idea to gather a list of potential clinics so you don't limit your choices. If you're comfortable talking about it, ask people you trust for their recommendations. You might even want to ask your primary care provider. Also, try contacting local hospitals and gynecologist offices for referrals. 
Don't assume all abortion clinics are the same. Find one that is staffed with board-certified doctors, ideally gynecologists. Verify their credentials including medical background, training, experience, and special certifications. 
Read online reviews and patient testimonials. People can be brutally honest online, so you can learn quite a bit from the experiences of other patients. 
Always ask questions. This is the best way to learn valuable information you need to know. You're looking for clear answers and explanations. 
The best abortion clinic in Hudson County, New York places a high priority on your security, privacy, and confidentiality. Find out what their policies are and whether there is an exit separate from the entrance / waiting room. 
The best abortion clinic provides 24/7 care. If they don't, find out what protocol they have in place for emergency care or questions. 
It's a good idea to find an abortion clinic that has an onsite lab for diagnostic testing. That makes it easier for you to have a pregnancy test or ultrasound when needed. 
You should also have access to a peer counselor as well as information about birth control, if that's something you're interested in. 
End Your Search Now and Visit Calling Metropolitan Medical Associates for a Consult
Our care team is staffed with board-certified gynecologists with decades of experience. We offer both medical abortions for those who qualify and surgical abortions. Your privacy, confidentiality, and dignity matters to us, and we protect them.
At Metropolitan Medical Associates, we provide personalized care in a warm, compassionate environment. We also offer a wide range of additional medical services for women, so if you're looking for the best abortion clinic in Hudson County, NY, come to nearby Englewood, NJ.
If you have questions about our accredited facility or any of our services, please contact us at  800-932-0378. You are also welcome to request an appointment online. One of our customer care team members will confirm via phone call 24 hours before your appointment date and time.