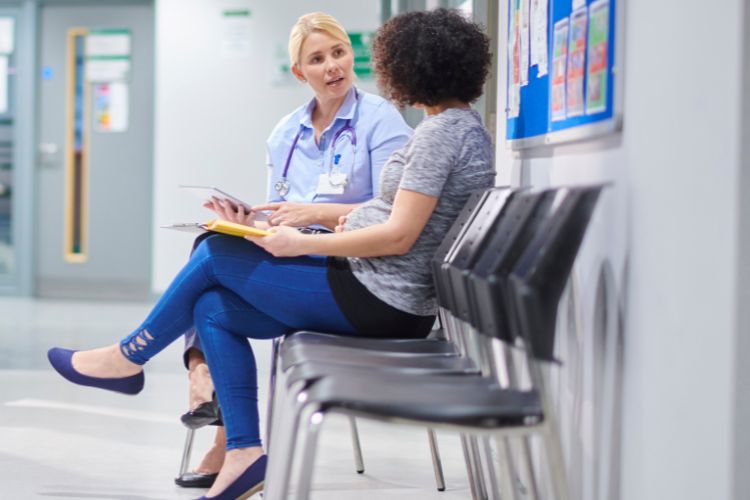 An unplanned pregnancy can be a stressful time, and you certainly don't want the added stress of trying to figure out how to find a safe abortion doctor. Here, you'll find all the information you need to help make it easier for you to find the best abortion doctor in Rockland County, NY, as well as how to prepare for your appointment and what to expect. 
How Do I Find the Right Abortion Doctor in Rockland County?
While finding a safe abortion doctor in Rockland County, NY, isn't difficult, there is a bit of research involved. So, get ready to take a few notes. 
Search Planned Parenthood.

Their website has a great

search tool

, as well as information about abortion laws and help to pay for an abortion.

Ask someone you trust.

If you are close to someone who has had an abortion, ask about their experience and who they recommend. If you're comfortable doing so, ask your primary care provider too. 

Check with local hospitals or gynecologists.

You can make these calls anonymously if you prefer. They should be able to recommend reputable and safe abortion doctors in your area. 

Read reviews. Before you proceed further, read online reviews for the abortion doctors and / or clinics you've found. This will give you quite a bit of insight and help you decide who might be the best choice for you.
Start making phone calls.

Gather a list of several potential abortion doctors, and make some calls. Write down questions before you make the calls so you don't forget anything. 
Ask them about the types of abortions they offer and how much they cost. Find out the credentials of the doctors on staff (this can sometimes be done online too). Ask about their emergency protocols, confidentiality policies, and the security of the premises. A safe clinic is one that makes your privacy and safety a priority. 
Plan visits to abortion clinics.

You should be able to visit an abortion clinic beforehand to decide whether it's where you'd like to go. You're looking for cleanliness, a friendly staff, and to get an idea of how you feel in the environment. If you don't feel comfortable, move on. 
During Your Search, Look for Red Flags / Warning Signs That the Facility Is Not Pro-Choice
There are definitely red flags you need to be aware of during your search for the best abortion doctor in Rockland County, NY. 
If a clinic or doctor attempts to use scare tactics to try to talk you out of an abortion, that's a warning sign. You should also steer clear of any doctor or clinic with religious affiliations. These are very rarely pro-choice facilities. 
Watch their language too. If someone tries to offer you an abortion reversal or says things like "counseling for post-abortion trauma," they're likely focused on preventing abortions without regard for the woman making the hard decision of whether or not to terminate a pregnancy.
Lastly, trust your instincts. If anything at all feels off then it's not the right place for you. Never be embarrassed about saying, "No ,thanks" and ending a phone call or leaving. 
I've Chosen an Abortion Doctor. What's Next?
If you've chosen your abortion doctor in Rockland County, NY, already, your next step is setting up your first appointment. This is typically more of a consultation. During this time, you'll have an exam and testing to confirm your pregnancy. 
You may want to take time to prepare for your consultation. This step will help make the process easier for you. Ask if new patient forms are available online. If so, print and fill them out ahead of time. 
As a reminder, always write down important information. This includes your questions and concerns, as well as important dates like the date of your last period and past surgeries or abortions you've had. 
You should also use this opportunity to discuss your birth control options if you're interested. 
You Should Understand the Types of Abortions Available
While your doctor will explain in detail each type of abortion, it helps to have some knowledge of your options. 
Medical abortion refers to the abortion pill. This is actually two medications that you'll need to take to terminate a pregnancy. It is an option for up to ten weeks after your last period. This type costs up to $750.
While considered safe, there are some instances where medical abortion is not recommended. If you have an ectopic pregnancy, blood disorder, have used steroids for an extended time, or have an allergy to the medications, you'll likely need to proceed with a surgical abortion. 
Your next two options (D&C and D&E) are often referred to as in-clinic abortions or surgical abortions. Surgical abortions cost more than medical abortions. The average cost of a surgical abortion ranges from $650 to $1,800. 
You shouldn't worry about making any decisions alone regarding the types of abortions. Your abortion doctor in Rockland County, NY, will speak to you about the safest option after your medical evaluation. 
You'll Find the Best Abortion Doctor in Rockland County, NY, at Metropolitan Medical Associates
Our team of board-certified gynecologists has over 100 years of combined experience. Each team member is fully committed to providing you with the highest quality personalized care. 
We have the strictest possible policies in place to protect you and your privacy, and our staff are always available to answer your questions. Contact us at 800-932-0378 to schedule your appointment, or if you prefer you can request your appointment online.