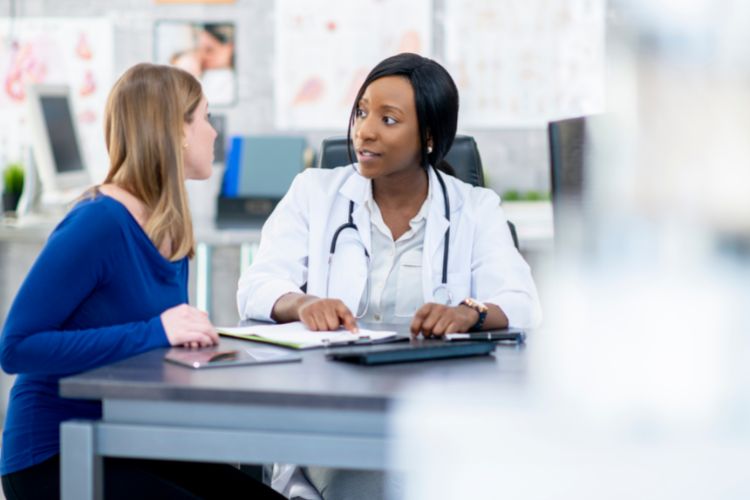 Trying to find a safe abortion services in the New York/New Jersey area can be incredibly stressful, but it doesn't have to be. All it takes is a bit of research and patience. The following pro tips will guide you to a safe abortion clinic near Yonkers, New York. 
You Should Know About Red Flags Before Starting Your Search
You've probably seen ads for crisis pregnancy centers (CPCs). Be aware that these are not abortion clinics, and they are not pro-choice. They may offer free pregnancy tests and even ultrasounds but the staff typically are not licensed medical professionals. 
Your decision to have an abortion will likely not be supported at a crisis center, and you should think twice about providing them with your medical or personal information. 
Steer clear of any place that attempts to use scare tactics in an effort to persuade you to not have an abortion. Pay attention to the language and phrases they use. You should never be made to feel guilt or shame about your decision. 
Are you asking questions and not getting clear answers or explanations? The staff at a safe and reputable abortion clinic near Yonkers isn't going to evade your questions and concerns. 
There are online sites that will prescribe to you the pills necessary for a medical abortion, but be extremely cautious. You won't have access to 24/7 care in case of an emergency, and you can't be sure you're getting safe medication. 
Most importantly, pay attention to your instincts. If a person or business feels off, then that isn't a safe place for you. End the conversation and move on. 
To Start Your Search for a Safe Abortion Clinic Near Yonkers, Try These Tips
These simple steps can help ensure you find the best clinic with your health and safety in mind:
Gather a List of Clinics So You Have Choices
You can find them through an internet search. Also, if someone you trust has had an abortion, ask them which clinic or doctor they recommend.
You can also give local hospitals and gynecologists a call. This can be done anonymously, and you shouldn't have to make an appointment just to gather information.
Read Online Reviews
Once you have a list, check for reviews online. You'll learn a lot from the testimonials of other patients and it will give you insight into how the abortion clinic near Yonkers operates.
Your Next Step is to Start Making Calls
Before you make calls, write down questions you want to ask. While some questions might have to wait until your first appointment, you should be able to at least find out the credentials of the doctors on staff, how much the abortion costs, whether they accept your insurance if you have it, what types of abortions they offer, and their protocols for emergencies and safety. 
Plan to Visit the Abortion Clinic Near Yonkers
You should take time to visit the clinic to see how you feel. Is it clean? Did the staff make you feel welcome? Did you have your questions or concerns addressed properly? 
While you're there, ask about your privacy and safety, and pay attention to the layout of the facility. Most abortion clinics do not make their patients leave through the waiting area and instead provide a safe exit. 
Now That You've Made an Appointment, You Need to Prepare
It's not likely you'll have the abortion during your first appointment. This is a time scheduled for your exam and to confirm your pregnancy. It'll also be a time to speak with a qualified peer counselor about anything you didn't get answers to during your phone calls, so take your notes with you. 
If possible, fill out paperwork before your first appointment. Many abortion clinics have new patient forms on their websites that can be easily downloaded. It'll take some stress off you if you don't have to rush to fill them out while waiting. 
This appointment is a good time to talk to your counselor about birth control options if that is something you're interested in. 
Before You Go to Your Appointment, Understand the Types of Abortions
If you are up to 10 weeks pregnant, you may have the option of a medical abortion, often referred to as the abortion pill." This involves taking two medications – mifepristone and misoprostol. 
The first pill will be taken at the clinic. You'll then be given four misoprostol pills to take at home. Plan for a follow-up visit to make sure the pregnancy has terminated successfully. 
If at any point during the first trimester you want to schedule an abortion and don't want to take the pill, you can schedule a D & C (dilation & curettage), which is also known as a surgical abortion.
During the second trimester, or if a medical abortion isn't right for you, you'll need to schedule a surgical abortion. This is usually done by a D & E (dilation and extraction). This takes longer than a medical abortion, and you will need to plan for a follow-up visit. 
Don't worry about having to make the decision alone. After your exam, your doctor will explain which option is best for you so you feel empowered to make your decision. 
Looking for a Safe Abortion Clinic Near Yonkers, NY? Turn to the Compassionate Team at Metropolitan Medical Associates
We invite you to contact our office at 800-932-0378 or schedule your appointment online to meet with one of our board-certified gynecologists. At Metropolitan Medical Associates, we respect your privacy and have strict confidentiality policies in place to keep you protected. 
Our team including board-certified gynecologists is also dedicated to providing you with the best possible individualized care in a respectful and compassionate environment. You're encouraged to call with any questions or concerns you have, as our call center team is always available and willing to help.