One of the most commonly asked questions people ask the our experienced abortion doctor in Washington Heights, NY, is related to how painful it is. While pain is subjective and your experience might be different from someone else's, pain management after an abortion is essential. Here's what the experts have to say about abortion aftercare. 
Does an Abortion Hurt?
You'll be under some type of anesthesia when you have an in-clinic surgical abortion either by D & C (dilation and curettage) or D & E (dilation and evacuation). This means during these procedures, you will not feel pain. 
If you have a medical abortion by taking abortion pills, the experience is a bit different. Because you take the second medication at home, you won't have anesthesia and will feel the effects. 
No matter which form of pregnancy termination, you will be given full instructions on how to manage your pain afterward. If you have questions or difficulty getting your pain under control, you should call your abortion doctor immediately. 
What Will I Feel After an Abortion?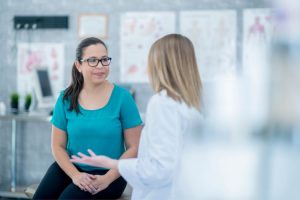 The side effects you feel after an abortion aren't much different no matter the method. Common side effects include: 
Nausea

Vomiting

Bleeding

Cramping

Dizziness

Fever

Chills

Headache

Breast tenderness
Uncommon or prolonged side effects are cause for concern. If you experience any of these issues, you should contact your abortion doctor or seek emergency care: 
Excessive or increased bleeding that soaks through two or more pads within one to two hours

Severe back or abdominal pain

Foul-smelling discharge

Fever of 101 degrees or higher for 12 hours or longer

Nausea or vomiting that doesn't get better after treatment at home
What Should I Know About Abortion Aftercare and Pain Management?
Remember, a good abortion doctor in Washington Heights will give you complete aftercare instructions. After an abortion is a time to focus on taking care of yourself.
Recovery time varies for each woman. However, if you work or go to school, it's a good idea to take a couple of days off. Rest is vital. You should skip strenuous exercise for at least a week. 
Keep in mind that increased activity can cause more cramping and bleeding. You might notice you pass clots when getting out of bed. You should also hold off on sex for at least one week. 
Under normal circumstances, an over-the-counter pain reliever is enough to help you cope with the pain after an abortion. It's possible your abortion doctor will give you prescriptions for pain meds and an antibiotic to take to prevent infections. If your pain becomes a concern, you should contact your doctor for further advice. 
Should I Schedule a Follow-Up Visit After an Abortion?
Yes, you should schedule a post-procedure appointment with your Washington Heights abortion doctor. This visit is needed to make sure the pregnancy was successfully terminated and to make sure you're healing properly. You should schedule your follow-up visit two to three weeks after your procedure. 
Where Should I Go to Find the Best Abortion Doctor in Washington Heights, New York?
Less than 20 minutes from Washington Heights, Metropolitan Medical Associates in Englewood, NJ, has board-certified gynecologists with over 100 years of combined experience.
At our cutting-edge, state-licensed facility, we place great value on your privacy, confidentiality, and dignity. For your convenience and safety, we also provide 24/7 emergency care to all our patients. 
Our staff treats everyone with compassionate, warm, and high-quality personalized care. If you have questions about our abortion procedures, contact us at 800-932-0378. If you'd prefer, you are welcome to request your appointment online to receive a call from one of our customer care team members with your appointment date.