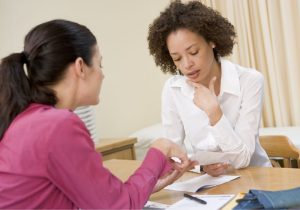 Finding the right abortion clinic is an important consideration when terminating a pregnancy. It's important to seek a safe, reputable provider at a clean, secure clinic for care related to having an abortion near Hoboken, NJ.
But, what are the different types of abortions? What should your expectations be? How much is an abortion at a reputable clinic going to cost you? Here's some very important information for anyone considering abortion near Hoboken, NJ.
What Are the Different Types of Abortion?
Depending on your needs and preferences, you can choose between a medical and a surgical abortion.
A medical abortion is the most common method in the United States and consists of two pills that are taken, mifepristone and misoprostol. Abortion pills are available up to 10 weeks after your last period, and it's not recommended if you're more than 12 weeks pregnant. 
Mifepristone, the initial pill which is taken in your provider's office, induces cramping similar to menstrual cramps but often stronger. Misoprostol, the second pill which is taken at home, causes the uterus to contract and empty its contents (the embryo and uterine lining).
A surgical abortion can be performed after 10 weeks and through the second trimester. It may be done through a D&C (dilation and curettage) or D&E (dilation and evacuation). 
How Much Does an Abortion Cost in Hoboken?
Typically, a medical abortion in Hoboken costs between $500 and $1,000. A surgical abortion costs between $640 and $1,500, though there are many factors that affect how much you can expect to pay. The surgery costs vary greatly depending on how far along you are.
If you have health insurance, it may cover part or all of the cost, but you should inquire beforehand as not all insurance companies pay anything toward an abortion. No health plans or employers are required to cover abortion services of any type. You may be responsible for a co-pay or the full amount if you have a deductible that hasn't yet been met.
If you don't have insurance, you may be eligible for Medicaid in New Jersey, which covers the costs associated with an abortion. However, you have to apply and qualify for Medicaid depending on your household size, income, and other criteria.
What Expenses Are Associated With an Abortion?
This depends on the type of procedure, though there are some costs associated with both. That includes a pregnancy test and sonogram, or ultrasound, to determine whether you're pregnant and how far into your pregnancy you are. These are often done at your initial appointment along with an STD screening. They may be included in the cost for an abortion, though they may not be, so make sure to ask when inquiring about pricing.
Other expenses in addition to the actual medication or surgical procedure include transportation to and from your appointments, your follow-up visit, time off work, and/or childcare during your visits. You may also need recovery care items such as a heating pad, ice pack, and pain relievers, as well as tampons or pads.
If You Need Help Paying for an Abortion Near Hoboken, What Should You Do?
There are resources available to help ensure you can receive the procedure you need, including The National Network of Abortion Funds. This organization sends any financial assistance for which you qualify directly to the clinic of your choosing. They also offer other resources that may be able to help you ensure the treatment you need is covered.
Can I Have An Abortion If I Am Under 18?
Underage individuals need to get their parent or legal guardian's permission. If you're pregnant and want to terminate the pregnancy, but you're under 18 you'll need to seek judicial bypass and follow certain guidelines outlined in parental consent laws. 
If you live in New Jersey, that means getting your parent or legal guardian's permission unless you can prove that doing so would cause physical or emotional abuse.
An abortion clinic near Hoboken doesn't necessarily ask for proof of age, but it's important to be honest about being underage with any medical professional. If you lie about your age, it could negatively affect the care provided and even make it impossible for your doctor to provide an abortion.
How Long Does It Take to Heal After an Abortion Near Hoboken?
The short answer is that it takes as long as it takes. The long answer is that healing after an abortion is different for everyone.
Some women experience physical symptoms after an abortion, such as cramping or heavy bleeding, while others don't experience any symptoms at all. If you're feeling physically ill, it may help to contact your doctor or go to the hospital immediately.
For the Best Abortion Clinic in New Jersey, Contact Metropolitan Medical Associates
Our board-certified gynecologists provide safe and affordable services for all women at Metropolitan Medical Associates. Whatever your healthcare choices are, we have the resources to ensure that you have a safe and healthy experience. We offer both surgical and medical abortions, so no matter your preference we can help. 
In addition to abortion services, we offer STD screening, cervical and breast cancer services, smoking cessation programs, and other women's healthcare support. If you or someone you love needs help with these services, please contact us today by calling 800-932-0378, or you can schedule your appointment online now!